Lester Group is the evolution of a 40-year legacy as a premier general contractor servicing Southwestern Ontario. Founded in 1982 in Windsor, ON as W.D. Lester Construction Services, our team shares in the humble beginnings of the construction scene and quickly carved out a niche as masters of their craft in residential, commercial, and institutional construction. Over the years, our team has become a staple in the community, and we have established ourselves as trusted construction partner with developers, architects, consultants, and national brands alike. In 2018, our team took another large step forward by rebranding under the new corporate banner of Lester Construction Group. This shift forward was accompanied by a collaborative alliance of new personnel, integrated technology, and the implementation of advanced systems and practices.
As we celebrate our 40th anniversary, we not only look back on the past to reminisce, but we also look for inspiration to fuel the future. Our commitment has always been to our clients; ensuring that they are included in the process and that the voice of the customer is echoed at each phase of the project life cycle. This commitment to collaboration with our clients, partners, and personnel has been and will continue to be the foundation on which the next 40 years of our legacy is built.
We are LESTER GROUP, let us show you how we COLLABORATE, INTEGRATE, and CONSTRUCT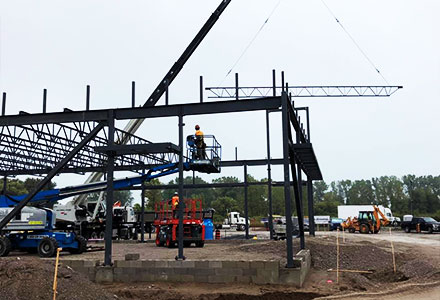 GENERAL CONTRACTING
Our team of highly experienced construction and trade professionals collaborate to ensure each project is built to the client's specifications and scope. Our project leaders interface directly with our client's architectural and engineering teams to ensure the proper flow of information, delegation of responsibilities, and adherence to all project objectives. Our team develops the construction schedule, secures the required materials, and organizing all the supporting sub-contractors to complete the project on-time and on-budget.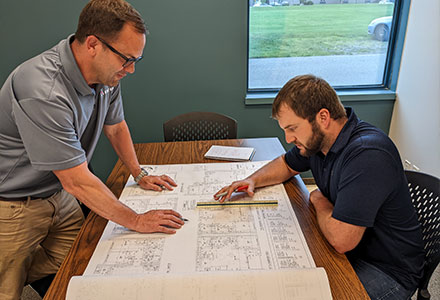 CONSTRUCTION MANAGEMENT
Under this model, our position is that of a "Construction Consultant" operating on behalf of the project owner directly. In this capacity we manage all aspects of the project including budgeting, design input, consultant and trade selection, tendering, schedule development / maintenance, and overall quality and cost control. This model allows the owner to have a singular source of accountability for the project, while also allowing our team to create a "true" collaborative environment to ensure that all project objectives are communicated effectively, and the expectations and accountability are at the maintained throughout the project lifecycle.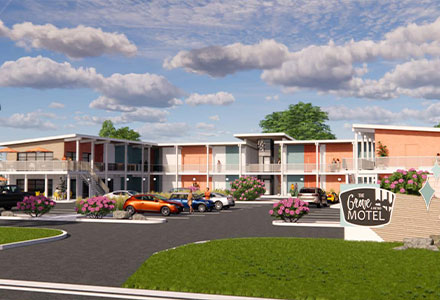 DESIGN / BUILD
Our full-service design-build team offers a unique and immersive experience to our customers in-that they are directly involved in the design process and creates a united, cohesive team, and is a one-stop shop for the client. Our team manages the project in its entirety and carries full responsibility for the work, while providing valuable insight into the design, constructability, and value engineering to create cost-effective solutions for project delivery.